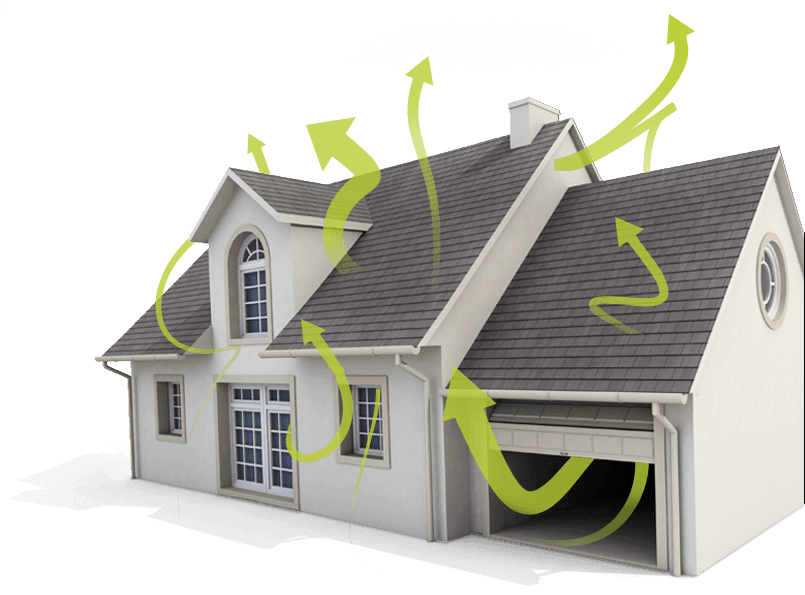 Could Radon in Your Waynetown Area Home Put You and Your Family at Risk?
Learn How Simple Radon Testing and Mitigation Can Keep You Safe from Radon Health Risks
Most Waynetown area residents don't give much thought to the quality of the air in our homes unless we notice a strange odor, or unless several household members develop respiratory illnesses. But one common contaminant – radon – can compromise your health without warning.
Radon can contaminate indoor air anywhere in the United States, but the risk is greatest in high-radon areas like the state of Indiana, including Waynetown. Proper testing (and, if needed, mitigation) is especially important for people living in these areas.
Why is radon harmful?
Radon is a radioactive gas formed by degrading uranium in rock, soil, and water. This colorless, odorless gas can easily enter homes and other buildings through water pipes, foundation cracks, open windows, and door seal leaks.
According to the U.S. Environmental Protection Agency (EPA), lung cancer is the most significant health risk of radon. Even low levels of radon have been shown to contribute to lung cancer, says Tom Kelly, former Director of the EPA's Indoor Environments Division.
The EPA estimates that radon contributes to about 21,000 lung cancer deaths each year and that more than 10% of those deaths are among people who have never smoked.
Professional Radon Testing and Mitigation Can Protect You from Radon-Related Lung Cancer
Fortunately, protecting yourself and your family from the health risks of radon is a simple process
The first step is to have your Waynetown home's air tested for the presence of radon.
Our certified mitigation professional can bring top-quality testing equipment to your home and set it up for accurate testing.
Once the setup is complete, you don't have to do anything – it usually takes about 48 hours for our mitigation professional to return to read and interpret the results for you.
If your home's air contains unsafe radon levels, our professional will explain your options for correcting this problem.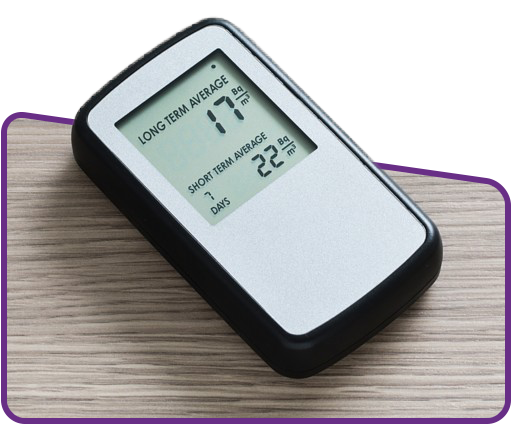 There are cost-effective ways to reduce radon levels in your home
Your radon mitigation professional will conduct a full inspection to determine the best strategy for radon reduction. In some cases, he may also conduct a few diagnostic tests to pinpoint the source of the radon.
For many people, the solution is as simple as having our mitigation team install specialized equipment to divert radon outdoors, where it quickly dissipates. Other measures, such as soil suction and lining crawl spaces, can also increase your indoor air quality by preventing radon from entering in the first place.
The cost of testing and mitigation are minimal, especially considering the peace of mind they bring – you'll rest easy knowing that your family's health is protected. And because the testing process is fast and easy, there's little reason not to take this preventative measure for yourself and your loved ones.
Call us today to discuss your radon testing and mitigation options… so you can breathe easy
At Edwards Heating & Cooling, we want to help you protect your family's health in Waynetown and surrounding areas – contact us now to chat with one of our friendly specialists.
We'd love to come visit and show you exactly why our radon testing and mitigation program can protect you and your family.
Get Honest, Quality Radon Protection Done Right without Draining Your Savings When You the Call Edwards Heating & Cooling Radon Professionals